There are currently three ways to give to the church. All of our ways to give our easy and definitely very secure. Your financial information will not be shared with anyone or stored on any websites. When you give, you are supporting the church of God and its continued mission to make more disciples, form and nurture faith, and share God's love and peace with the wider community.

1. You may give by check, payable to Zion UCC (which you may mail or place in our offering plate). Write any special earmarks in the Memo line.
Write a check payable to Zion UCC
Place in the offering plate or mail to:
Zion United Church of Christ, Fireside
13525 E Township Rd 178
Bellevue, Ohio 44811

2. You can place cash in the offering plate during service or on any day that the church is open (usually Sundays and Mondays). If not placed in a specially marked envelope, these offerings will go to General Fund.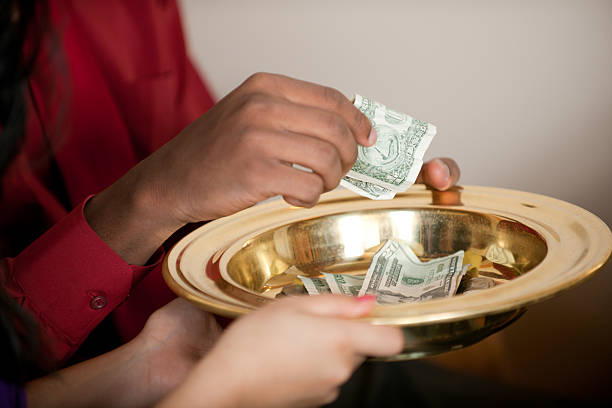 3. You can use the "Tithes and Offering Online" option below. If you do not have a PayPal account, you may select one of the supported cards to pay through without needing an account. You may use any of the amounts listed below and change the quantity of payments to reach your desired gift amount. If giving online, all donations will go into our general offering. If you would like to donate to one of our special mission funds that we support, please send an email to zionunited@gmail.com or call 419-483-6658 to indicate that you would like your payment, or a portion of your payment, to be moved to one of these funds. Do not share card or personal information over the phone; all we need is the AMOUNT donated and what it should be earmarked toward. Or, to ensure there are no mix ups, you can give to special offerings through the first two methods above.
Tithes and Offering Online – $25 Increments
The point is this: whoever sows sparingly will also reap sparingly, and whoever sows bountifully will also reap bountifully. Each one must give as he has decided in his heart, not reluctantly or under compulsion, for God loves a cheerful giver. ~2 Corinthians 9:6-7
Tithes and Offering Online – $100 Increments
One person gives freely, yet gains even more; another withholds unduly, but comes to poverty. ~Proverbs 11:24
We support many mission funds that have impacts on low income families and societies both close to home and abroad. They include the Giving Tree, One Great Hour of Sharing, Our Church's Wider Mission, Church World Service Blanket Fund and Disaster kit Fund, Strengthen the Church, Neighbors in Need, and the Christmas Fund. You may give to any of these specific causes by marking your donation as such when you donate. In addition to donating your treasure, there are also plenty of ways to serve by giving your time and talent. See them by visiting our Ways to Serve page.
You can also earmark your tithes and offerings to any of the following:
-Church World Service Blanket Drive
-Church World Service Disaster Recovery (perhaps specifically Kentucky tornadoes or Ukraine relief, or SARA support)
-Kitchen Fund (Support the monthly delivered meals as well as kitchen repair and remodeling)
-Elevator Cable Fund (Help support the expensive replacing of our elevator cables so our elevator may continue to operate)
-Flower Fund (Support purchasing flowers for the front of church and flowers to send to the funeral homes from the church upon a death)
-Memorial Fund (Donate an amount in memory of a loved one)
-Mission Fund (Support our mission partners and the work that they do, as well as potential mission trips for our church to take in the future)
-Faith Formation Fund (Help support some of the work we do as a church to form the faith of our congregation and community, including purchasing books for the book group, hosting community meals such as the Easter breakfast, supporting graduates, and more!)