Easter Sunday – 4 April 2021
Written by Pastor Bryan Niebanck
So they went out and fled from the tomb, for terror and amazement had seized them; and they said nothing to any one, for they were afraid. ~Mark 16:8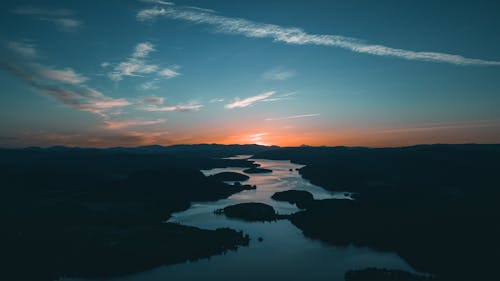 Now what? Jesus was beaten, and sentenced to death. His disciples turned away from him in order to protect themselves. Those who had welcomed him into Jerusalem were too afraid to speak up for Jesus on Friday morning when he was being tried in front of Pilate. Some watched from afar as Jesus was taken to Golgotha. As Mark writes in the passion narrative, "There were also women looking on from a distance; among them were Mary Magdalene, and Mary the mother of James. These used to follow him and provided for him when he was in Galilee; and there were many other women who had come up with him to Jerusalem" (Mark 15:40-41). The one they had followed had very suddenly been taken away from them. They had devoted their lives to follow him. The disciples left their lives as fisherman to travel with Jesus. Were they now to go back to being fisherman? What was left for them to learn? What was left for them to do?
Have you ever asked the question, "Now what?" You may have lost a spouse or a job that literally defined your life. Many lost a job or were furloughed during the pandemic. In such a change of lifestyle and a shock, what's next? The answer may not always be clear. Often, it is not. This past year, when restrictions and regulations seemed to change on a daily basis, a lot of people were heard grumbling, "Now what?!" Some have a family member who calls them too often, and we ask to ourselves, "What do they want now?" Today, we have turned from the grief of the crucifixion to the joy of the resurrected Christ, but is it really a joy to us? Does the news of the resurrected Christ seem old? We cannot force ourselves to feel joyful. So, if you are one of those who was looking forward to Easter, but now feel that it is here and there is nothing too special about it, you may be asking, "Now what?" The answer is to find meaning in the resurrection again. It is to prove to ourselves that the resurrection did happen, and it is to understand our current role in light of it two thousand years later. How do we understand our role as disciples of Jesus in a world following the resurrection?
Val Grieve is a lawyer who once thought he could disprove that the resurrection ever happened, but when he set out to do so, he noted that he found he could only prove that it did happen in the end. In his short book, Your Verdict on the Empty Tomb, he starts with the essential facts: "Jesus is a historical figure who lived nearly two thousand years ago. Jesus was crucified on a cross and died. After his body had been buried his tomb was found to be empty three days later. From that moment onwards the early Christians claimed that Jesus had risen from the dead" (19-20). The early historical writer Josephus supported these facts, which have been referenced throughout an unimaginable quantity of resources and copied over and quoted again and again. Because the disciples claimed that Jesus had risen from the dead and given them a message to preach and spread to all nations, that answered the "Now what?" question that they may have had after getting over the initial shock that what Jesus foretold had actually come true!
Then, we can consider the objections to the resurrection itself; that it was not a whole setup or misunderstanding. First, we have the direct eyewitness accounts of four different followers of Jesus, and it is unlikely that they are too different from any original that was created – that is, tampered with or misquoted – because of how consistent the versions are and how many times it was quoted in early history. Grieve notes that dismissing these accounts is like a judge refusing to hear the eyewitness accounts of a crime (25). The only piece left to address is the possibility that the eyewitnesses were mistaken about why the tomb was empty. If they deliberately stole the body, as the Pharisees were afraid of, they would have had to get by the Roman guard posted outside the tomb (Matthew 27:62-66). A Roman guard in those days was not just one soldier; in Matthew 27:65 Pilate sends a "guard of soldiers," which is clearly plural. The guard, sent by Pilate, was also a witness to the stone being rolled away during an earthquake and the tomb being empty. The gospel records them being told, "You must say, 'His disciples came by night and stole him away while we were asleep.'" (Matt. 28:13). But the punishment for falling asleep on the job as a Roman guard was almost certainly death; it is especially unlikely that they would have all fallen asleep on the job at the same time. Also, why would they have taken the time to undress the body and leave the linen clothes neatly folded when any member of the guard could wake up at any time? Why weren't the disciples tracked down and punished for stealing the property of the Roman governor? The crime of stealing the body does not add up. Further, the belief that Jesus was never actually dead is not possible if the claim in John that his side was pierced is true (John 19:34). No one could have survived an injury that severe. He would have had to escape from the tomb from the inside, get past the guards, and walk through locked doors and convince those who he appeared to that he had been risen (John 20:19). That leaves the Christian faith with a Jesus who lied, which also does not make sense (Grieve, 36). Lastly, the claim that the disciples hallucinated is not sound because they would have had to hallucinate in all times and places for the fifty days following Easter before Jesus ascended to Heaven, and too many people claimed to have seen Jesus. The likelihood that they all hallucinated is almost impossible. Anyone who could have found the body and produced it would have let the case rest there. But no one could. What other possibility is there to explain the empty tomb? Jesus was dead, but now he has been raised!
The apostle Paul in Corinthians told us the power of an eyewitness account. He wrote in Corinthians 15 that more than five hundred people witnessed Jesus appearing to them. The momentum of Christianity was built off of this wonder. It is what changed the disciples' hearts from that of grief to that of joy and mission. We would not have had a Christianity if it were not for the resurrection. We would have had a wise man who inspired a lot of people but then died like everyone else. Yet as Paul wrote to the Romans, "We know that Christ, being raised from the dead, will never die again; death no longer has dominion over him" (Romans 6:9). The fact that our God is powerful enough to do miracles like raise God's son from the dead is enough to make us wonder. It gives us hope in an existence after death. It tells us that we will not die a slave to our sins, but that we will be forgiven if we seek God, and call on God's name, and believe that Jesus Christ is our Savior. For those who believe in Christ's resurrection, death is truly not the end of the story. For us, it may be just the beginning! After explaining to the Corinthians how many witnesses there were to the resurrection, he explained to them, "If Christ has not been raised, your faith is futile and you are still in your sins" (1 Corinthians 15:17). If Christ has not been raised, death does have a sting.
As told by John, Mary was weeping because she assumed that someone had carried Jesus away (John 20:13). In Mark, she and the other Mary were started to find a man – who was actually an angel – there instead of Jesus. The guards had already fled. She was startled – even terrified – because she did not know what was going on. Things were not as she expected them to be. As Mark tells the story, the angel said, "Do not be alarmed; you are looking for Jesus of Nazareth, who was crucified. He has been raised; he is not here. Look, there is the place they laid him. But go, tell his disciples and Peter that he is going ahead of you to Galilee; there you will see him, just as he told you." So they went out and fled from the tomb, for terror and amazement had seized them; and they said nothing to any one, for they were afraid" (Mark 16:6-8). They were afraid that no one would believe them. They were afraid that someone might be accused of stealing the body of Jesus by the Roman government, and that they could be top suspects. So, they kept it to themselves, waiting to hear what would happen. They probably asked that same question. Now what?
Now, we are called to spread the message. We are called as the body of Christ's disciples to believe in the power and the occurrence of the resurrection, and to make it known through our work and through the way that we live our lives as a church. How do we believe in the power of God? By accepting the evidence of Christ's resurrection in the empty tomb, and making the decision to believe in the power of God. If we decide that we will not accept something, we will not. It cannot be forced upon us. George Wilson was a man who was granted a pardon, but refused to accept that he deserved a pardon. While his lawyer argued that he could not face his sentence because he was pardoned, George wanted to keep his sentence. The case went to the United States Supreme Court, who ruled that without an acceptance, the pardon could not go into effect.
Jesus pardoned each of us by dying for us on the cross. We may not deserve it, but we are pardoned if we only make a conscious decision to accept that we are forgiven. We have seen the power of God in the resurrection, and that Jesus is God, as the Roman Centurion exclaimed. We have seen the love of God in the crucifixion. God is more powerful than Death, and God loves the world so much that God sacrificed God's only son, "so that whoever might believe in him might not perish, but have eternal life" (John 3:16). Do you accept this pardon? If you do, Jesus has granted you eternal life, which is a life beyond death. Pray to Jesus, and tell Jesus that you want to know what he is calling you to do. Christianity is made famous by the wonder of the resurrection. Yet Christianity finds its meaning in the love and forgiveness of God. We are called to spread Christ's sacrificial example. Not to die on a cross, but to serve others so that they may also know what we know. You can see the Lord today, like those 500 witnesses did during the Easter season that Paul described. The Lord Christ is accessible to us. He still lives. He called Mary by name so that she might recognize him; he calls us by name too. We must hear this and accept and believe that it is Christ in order to overcome our fear and follow the path that Jesus lays out for us. We have spent Lent growing closer to Jesus and becoming better disciples following Jesus. Then, we were shocked that he could be taken away from us so quickly. Now, that we are on a first name basis with him, our minds are clear and we have made a decision to accept his pardon, we are able to be witnesses. We may be timid at first, as was Mary when she said nothing to anyone. But it is our call. We have built our own selves up. Now it is time to reach out to others and spread the news of Christ. In this Easter season, we will study how we do this. First, see the word; we declare what we have heard and seen. Second, teach the word; be witnesses to what Jesus taught. Third, live the word; spread the love that Jesus shared with you. And lastly, believe the word; accept that we and you are pardoned as one of God's children. The work of the church will know no end. Thanks be to God! Amen.
Scripture Readings:
1 Corinthians 15:1-11
15:1 Now I would remind you, brothers and sisters, of the good news that I proclaimed to you, which you in turn received, in which also you stand,
15:2 through which also you are being saved, if you hold firmly to the message that I proclaimed to you–unless you have come to believe in vain.
15:3 For I handed on to you as of first importance what I in turn had received: that Christ died for our sins in accordance with the scriptures,
15:4 and that he was buried, and that he was raised on the third day in accordance with the scriptures,
15:5 and that he appeared to Cephas, then to the twelve.
15:6 Then he appeared to more than five hundred brothers and sisters at one time, most of whom are still alive, though some have died.
15:7 Then he appeared to James, then to all the apostles.
15:8 Last of all, as to one untimely born, he appeared also to me.
15:9 For I am the least of the apostles, unfit to be called an apostle, because I persecuted the church of God.
15:10 But by the grace of God I am what I am, and his grace toward me has not been in vain. On the contrary, I worked harder than any of them–though it was not I, but the grace of God that is with me.
15:11 Whether then it was I or they, so we proclaim and so you have come to believe.
Acts 10:34-43
10:34 Then Peter began to speak to them: "I truly understand that God shows no partiality,
10:35 but in every nation anyone who fears him and does what is right is acceptable to him.
10:36 You know the message he sent to the people of Israel, preaching peace by Jesus Christ–he is Lord of all.
10:37 That message spread throughout Judea, beginning in Galilee after the baptism that John announced:
10:38 how God anointed Jesus of Nazareth with the Holy Spirit and with power; how he went about doing good and healing all who were oppressed by the devil, for God was with him.
10:39 We are witnesses to all that he did both in Judea and in Jerusalem. They put him to death by hanging him on a tree;
10:40 but God raised him on the third day and allowed him to appear,
10:41 not to all the people but to us who were chosen by God as witnesses, and who ate and drank with him after he rose from the dead.
10:42 He commanded us to preach to the people and to testify that he is the one ordained by God as judge of the living and the dead.
10:43 All the prophets testify about him that everyone who believes in him receives forgiveness of sins through his name."
Mark 16:1-8
16:1 When the sabbath was over, Mary Magdalene, and Mary the mother of James, and Salome bought spices, so that they might go and anoint him.
16:2 And very early on the first day of the week, when the sun had risen, they went to the tomb.
16:3 They had been saying to one another, "Who will roll away the stone for us from the entrance to the tomb?"
16:4 When they looked up, they saw that the stone, which was very large, had already been rolled back.
16:5 As they entered the tomb, they saw a young man, dressed in a white robe, sitting on the right side; and they were alarmed.
16:6 But he said to them, "Do not be alarmed; you are looking for Jesus of Nazareth, who was crucified. He has been raised; he is not here. Look, there is the place they laid him.
16:7 But go, tell his disciples and Peter that he is going ahead of you to Galilee; there you will see him, just as he told you."
16:8 So they went out and fled from the tomb, for terror and amazement had seized them; and they said nothing to any one, for they were afraid.
SUNRISE SERMON
On Good Friday at the Bellevue Alliance Church, we were asked to write whatever is troubling us on a black sticky note and post it to the cross. This symbolically represented our relinquishing the power of sin over us to Jesus. For while we have not been saved from the presence of sin through the cross, we have been saved from the power of sin over us in this world. Jesus prayed for his disciples before he was about to leave the world: "For I gave them the words you gave me and they accepted them. They knew with certainty that I came from you, and they believed that you sent me. I pray for them. I am not praying for the world, but for those you have given me, for they are yours. All I have is yours, and all you have is mine. And glory has come to me through them. I will remain in the world no longer, but they are still in the world, and I am coming to you. Holy Father, protect them by the power of your name, the name you gave me, so that they may be one as we are one" (John 17:8-11). The world will not be transformed right now; the evil will not go away. But Jesus has sought a relationship with each one of us, and Jesus will continue to strive to grow closer to us. Jesus is praying for us. We knew that Jesus came from God, and that Jesus would return to God. In the resurrection – in the power of the empty tomb – Jesus has shown that he is God. Jesus wants us to prosper. This is why Jesus lived out God's will for his ministry, to give the ultimate sacrifice, so that God's people might prosper.
Jesus came down to Earth for a visit, and though that visit was short, he left a trail that has been passed to many witnesses. We have witnessed the empty tomb. We have accepted Jesus as God and we see what lies before us. Though the world will not become perfect today, we rest with the knowledge and the confidence that Jesus is helping us to be a counter movement to the world. We are saved from its power. God is our power. Just as Jesus did not let the harsh world be the end of his story, we must also not let it be the end of ours. Let the power of Jesus heal you as you accept that Jesus Christ is our risen Lord, present with us here today! Alleluia! Thanks be to God! Amen.